No-IP Welcomes all D-Link
Dynamic DNS Customers
D-Link Dynamic DNS service with Oracle Dyn was terminated on July 2, 2020. Do you want to keep your services active? We have an easy solution for you.
Upgrade to Enhanced Dynamic DNS and Save $5.00!
Coupon Code: DLINK5
Our Free Dynamic DNS or Enhanced Dynamic DNS are the right products for you
Tired of remembering your IP Address? Does your IP Address change constantly? Our Dynamic DNS takes the stress out of remembering a dynamic IP address. All you need to remember is your hostname. We take care of the rest.
Dynamic IP addresses can make accessing your webcam, home security system, home automation system, computer, or other Internet-connected devices difficult. We solve this by replacing your IP address with a hostname. (yourname.ddns.net) When your Dynamic IP Address changes, we update your hostname to the new one. Meaning even though you have a Dynamic IP Address, your hostname will never lose its connection, even when your IP address changes.
Our Dynamic DNS solution makes it easy to remote access any Internet-connected device. Create an easy to remember hostname to point to your home/business IP address. Then access your device via that hostname.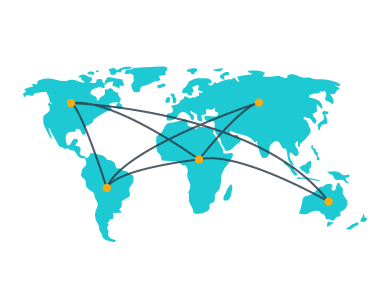 Free Dynamic DNS

Not sure? Get started with a Free Dynamic DNS account, no credit card required.

Enhanced Dynamic DNS

Remote Access a computer, device or network without worrying about monthly hostname confirmations.

Price
FREE
$24.95 $19.95* *With Coupon Code DLINK5 Valid through
August 31, 2020
Renewal
confirm every 30 days
Yearly
Number of Hostnames
3
25+
Domains
Limited
80+
Phone Support
NO
YES
SSL Certificate
NO
Free Sign-up
Get Enhanced
Does Your D-Link Router Support No-IP?
Sign Up Now to Start Creating Your Free Dynamic DNS Hostnames

My D-Link Router Has No-IP
My D-Link Router Does Not Support No-IP
Never heard of No-IP? Why not let us take a few minutes to tell you who we are.
No-IP was started in 1999, 25+ million users later this amazing journey is still thriving and growing at a pace we never could have anticipated. From our beginnings as one of the first Dynamic DNS companies to becoming one of the world's last Free Dynamic DNS providers, we've always stayed true to the values that helped us grow from the beginning. In addition to our robust Dynamic DNS network, No-IP also features an Anycast Network with over 100 points of presence located across the globe to ensure that your Managed DNS service never encounters any downtime. Guaranteed.
We Are Grateful
Delivering an easy, exceptional experience for our users, who are our biggest advocates, we owe a huge thanks to everyone who has helped No-IP on this awesome journey and for helping us become the company that we are today. We hope that you will continue to be a part of our story.
Create My Free Dynamic DNS Account Now
Sign Up Now to Start Creating Your Free Dynamic DNS Hostnames