Keep An Eye On Your Home or Business While You're Away
No-IP Allows You to Easily Access Your Home or Business Security Cameras From Anywhere

When your IP address changes, it breaks your connection to your camera. This means that you won't be able to access your camera stream anymore. No-IP solves this problem!
Learn more below.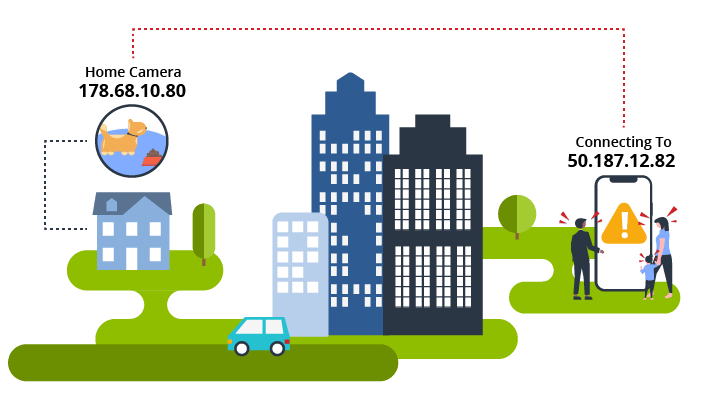 First, Find a Security Camera that Supports No-IP
You will need to find a camera that has Dynamic DNS capabilities. This will enable you to easily configure your camera for Remote Access. When searching for a camera, be sure the camera you choose has No-IP Dynamic DNS capabilities.
Indoor cameras can be smaller, more lightweight and are usually less intrusive than bulkier outdoor cameras.
Outdoor cameras need to be able to contend with all types of weather and varying light conditions and are also more vulnerable to being tampered with.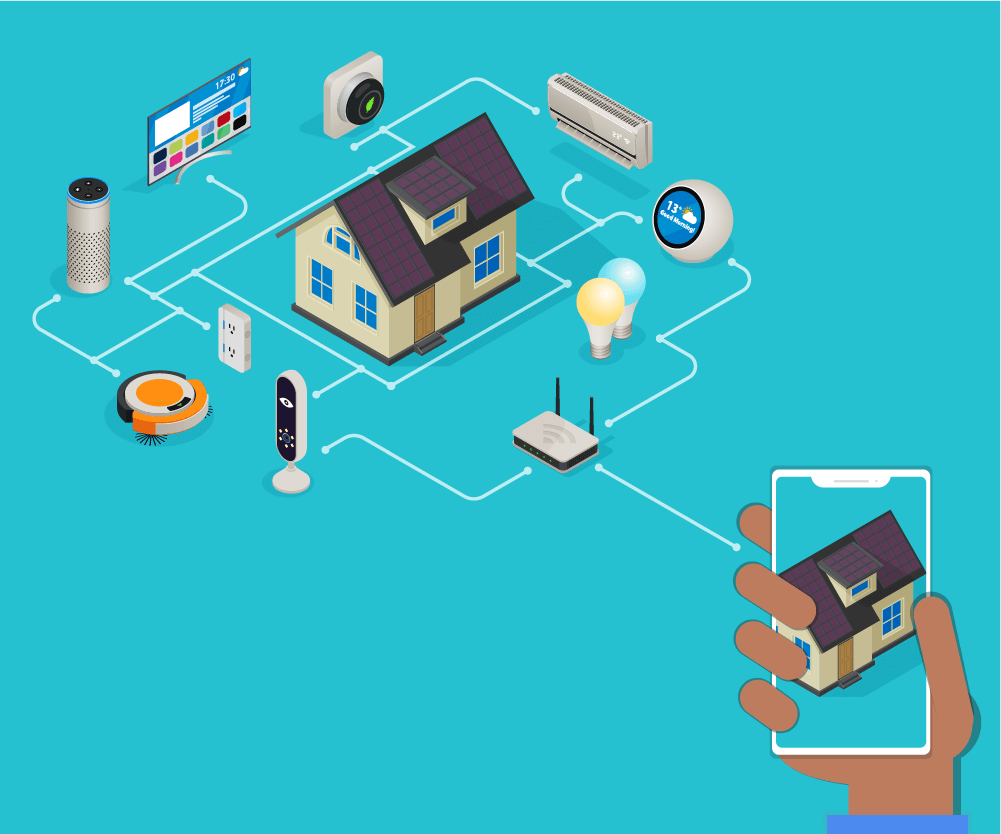 Configure the Camera to Work on Your Local and External Network
Use your manufacturer instructions to configure the camera on your local network. Once your camera is running on your internal network, you will need to need to port forward your router in order to view your camera stream from OUTSIDE of your local network.
Have Questions or Need Help with Port Forwarding?
Check Out Our Knowledge Base For Answers
Use No-IP to Connect to Your Camera
Let No-IP Handle the DNS for Remote Access
At No-IP, we are simply the connecting piece. We help connect you to your camera, but we don't have any access to the content that you are hosting. We provide an easy to remember name that always links to your camera.
Free
Dynamic DNS
Limited to 1 Hostname
FREE
Get started with a free Dynamic DNS account, no credit card required.
1 Hostname
Chose from 30 No-IP Owned Domains
Confirm Every 30 Days
Does not include an SSL Certificate
Free Sign Up
Enhanced
Dynamic DNS
1 Hostname

$1.99/mo

5 Hostnames

$3.99/mo

25 Hostnames

$5.99/mo
Remote Access a computer, device or network without worrying about monthly hostname confirmations.
Chose from 80+ No-IP Owned Domains
Hostnames Never Expire
1 No-IP Vital Encrypt DV SSL Certificate
Add To Cart
Pro
Dynamic DNS
50 Hostnames

$9.99/mo

100 Hostnames

$19.99/mo

200 Hostnames

$39.99/mo

500 Hostnames

$99.99/mo

750 Hostnames

$149.99/mo

1000 Hostnames

$199.99/mo

Contact Sales
Create hostnames on your own domain or use a No-IP owned domain with Professional grade Dynamic DNS that scales with your needs.
Chose from 80+ No-IP Owned Domains
Hostnames Never Expire
10 No-IP Vital Encrypt DV SSL Certificates
Add To Cart
Need Help Setting Up No-IP?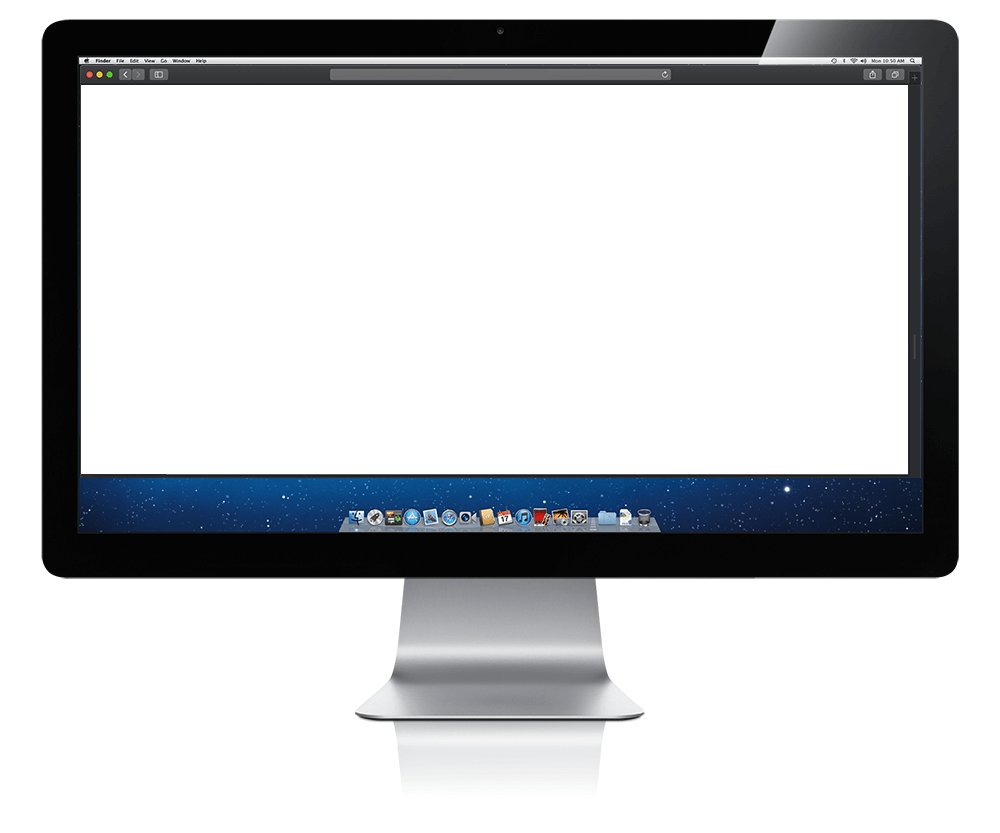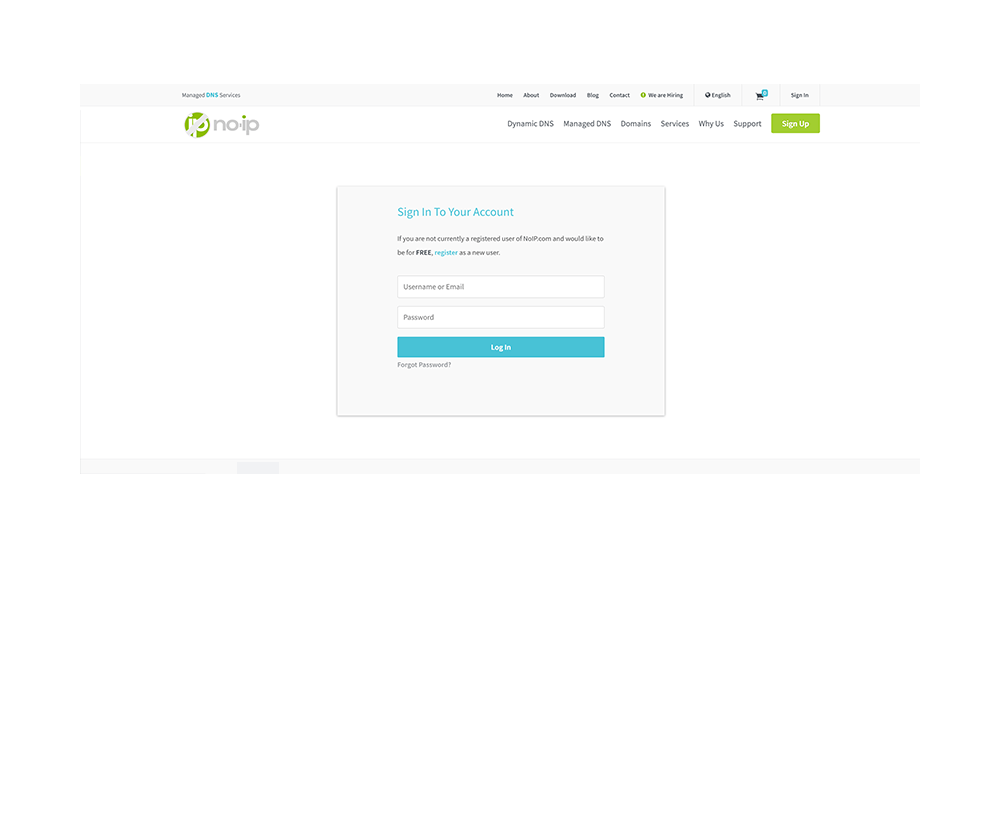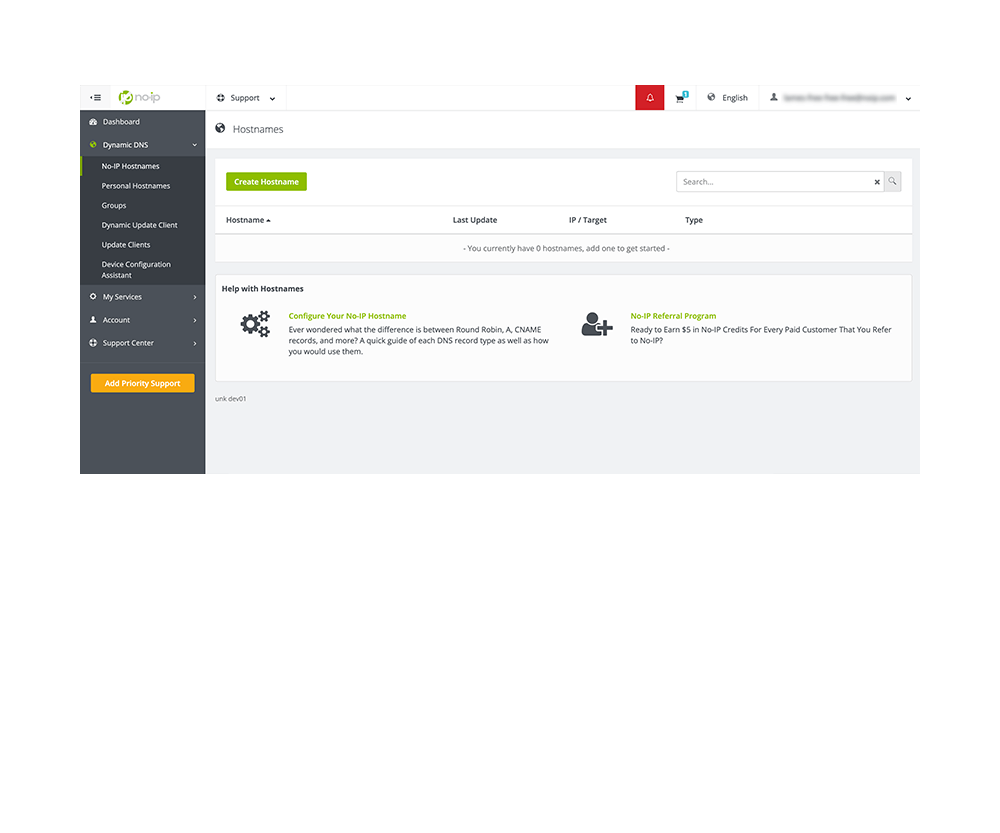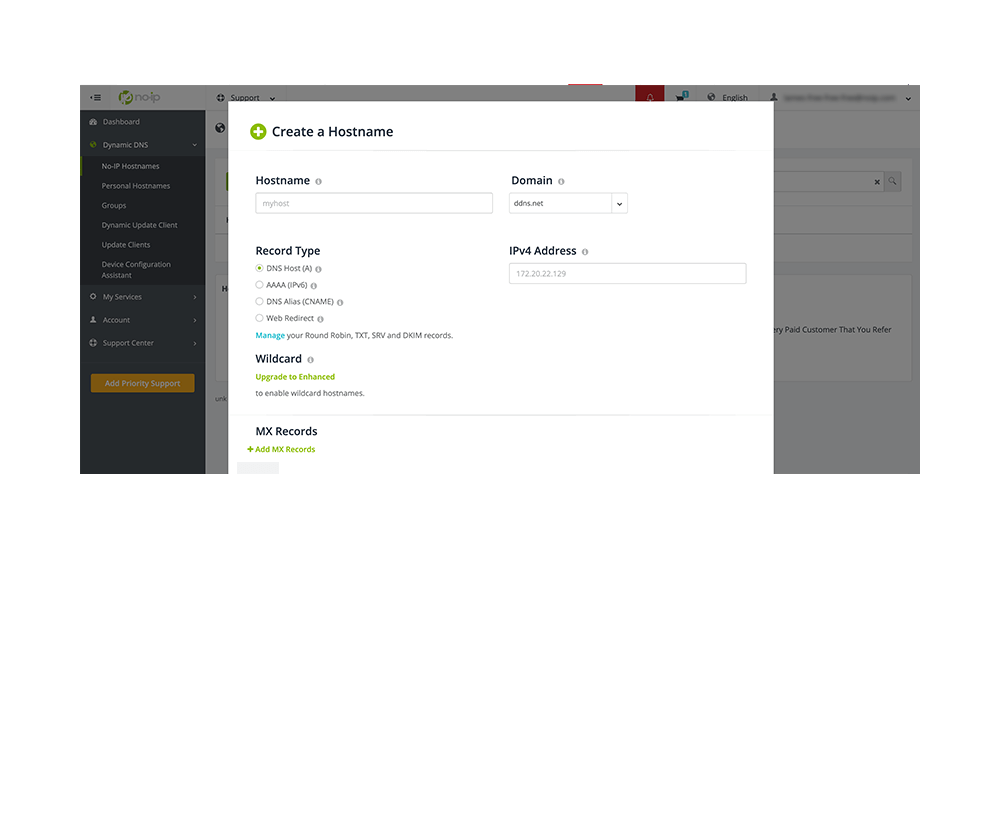 Create Your No-IP Hostname
1. Log in (http://www.noip.com/login) to your No-IP account
On the top of the No-IP home page click "Log In", at the very top right of the page. You will then see an area to enter your email address/username and password. Enter the information that you signed up with and click "Log In."
2. Add a Hostname
Click "Dynamic DNS" on the left navigation. Now, click the green "Add Hostname" button. Create a new hostname and choose a domain, (example yourcamera.ddns.net)
3. Hostname Dashboards
Leave all the other settings the same (ensure DNS Host A is selected) and click "Create Hostname."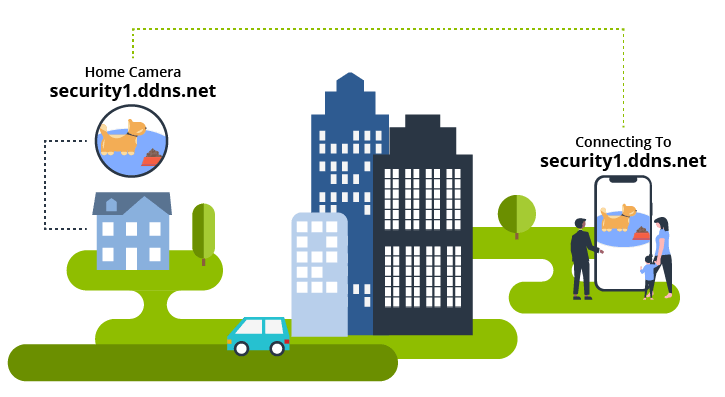 Keeping Your Hostname in sync with your Current IP Address
If You Are Uncertain if Your Camera Has No-IP, Then Start Here
Configure Integrated Dynamic DNS Within Your Camera
If your camera or router does NOT include No-IP, you will need to download our Dynamic Update Client and configure it to run on a computer on your network. Our Dynamic Update Client (DUC) requires you to have a computer always running on your network.
My Camera Already Has No-IP
Configure Dynamic Update Client
If you purchased one of the cameras linked above, it will include No-IP as an integrated Dynamic DNS provider. This will remove the need to keep a computer running on your network at all times. You will simply configure your camera to use your No-IP account and your camera will then send the IP address updates to our network automatically, with no need for a computer to be running 24/7.
The Power of No-IP With Your New Security Camera
Finally, Test Your Configuration
Now that you have everything configured, it is time to see if it works properly. If you have a cell phone, this may be the easiest way to test it from outside your local network. Be sure to turn off your WiFi. Next, type your hostname into your browser. It should pull up your camera stream.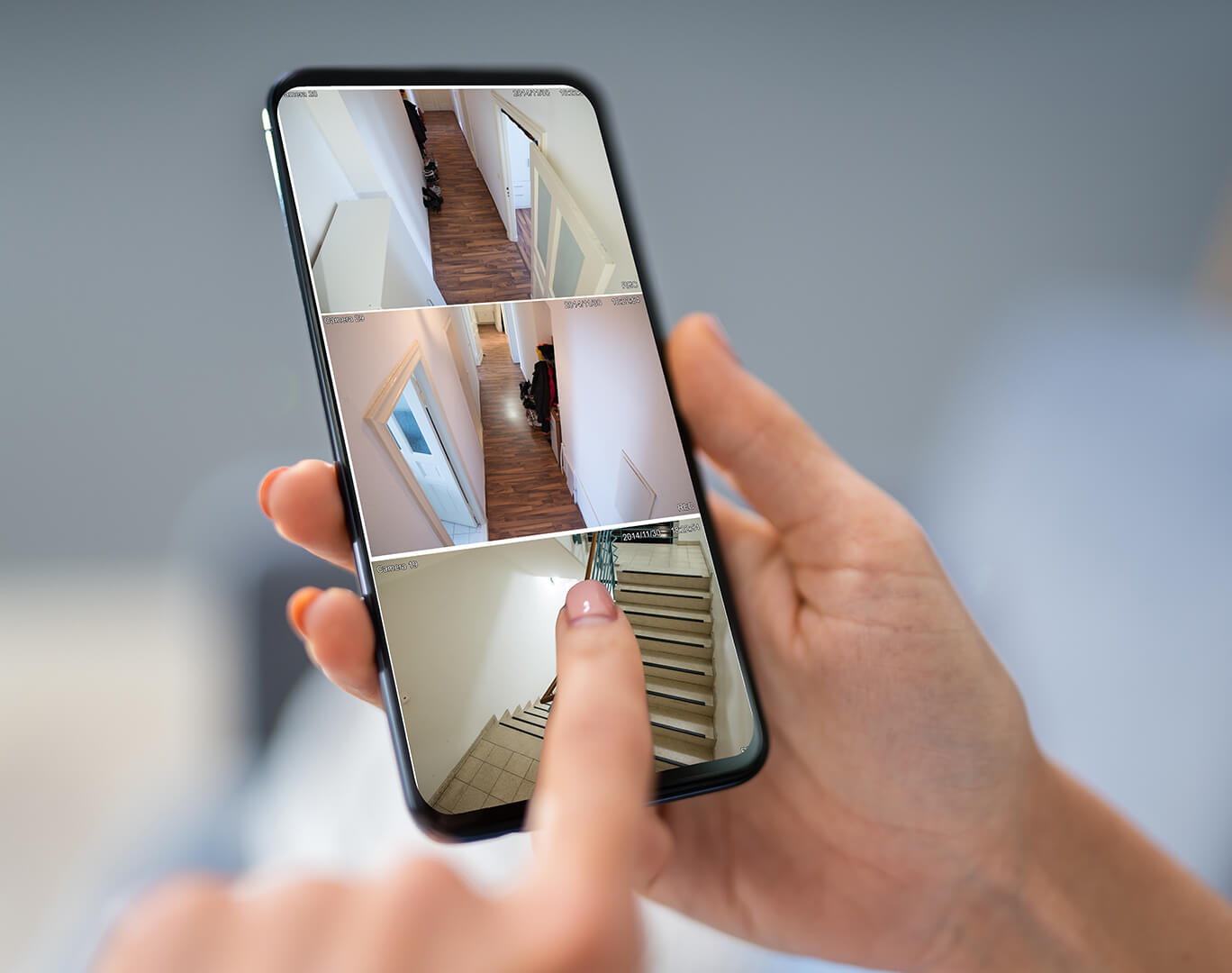 Can't I Just Use a Cloud Hosted Camera Solution?
Sure, they are easy to set up, but did you know that when you use a cloud hosted security camera and use their built-in networks to view and manage your account, you may be opening your home and business to many vulnerabilities including hacking and spying? When using No-IP, you configure the camera and build your OWN personal network to view and manage your camera. This means you no longer need to rely on the vulnerabilities of these large networks.
But Doesn't No-IP view my connection too?
No. At No-IP, we are simply the connecting piece. We help connect you to your device, but we don't have any access to the content that you are hosting. We are simply providing a direct connection from your network to your device.
What Does No-IP Do?
Dynamic IP addresses can make accessing your webcam, home security system, home automation system, computer, or other Internet-connected devices difficult. We solve this by replacing your IP address with a hostname. (yourname.ddns.net) When your Dynamic IP address changes, we update your hostname to the new one. Meaning even though you have a dynamic IP address, your hostname will never lose its connection, even when your IP address changes.
How Does it Work?
8.23.224.107 -- That's hard, No-IP makes it easy
Connect to Your Camera (or Device) From Anywhere
No-IP provides an easy to remember hostname to connect to your camera from anyway, wherever you are, regardless if you have a Dynamic IP address or not.